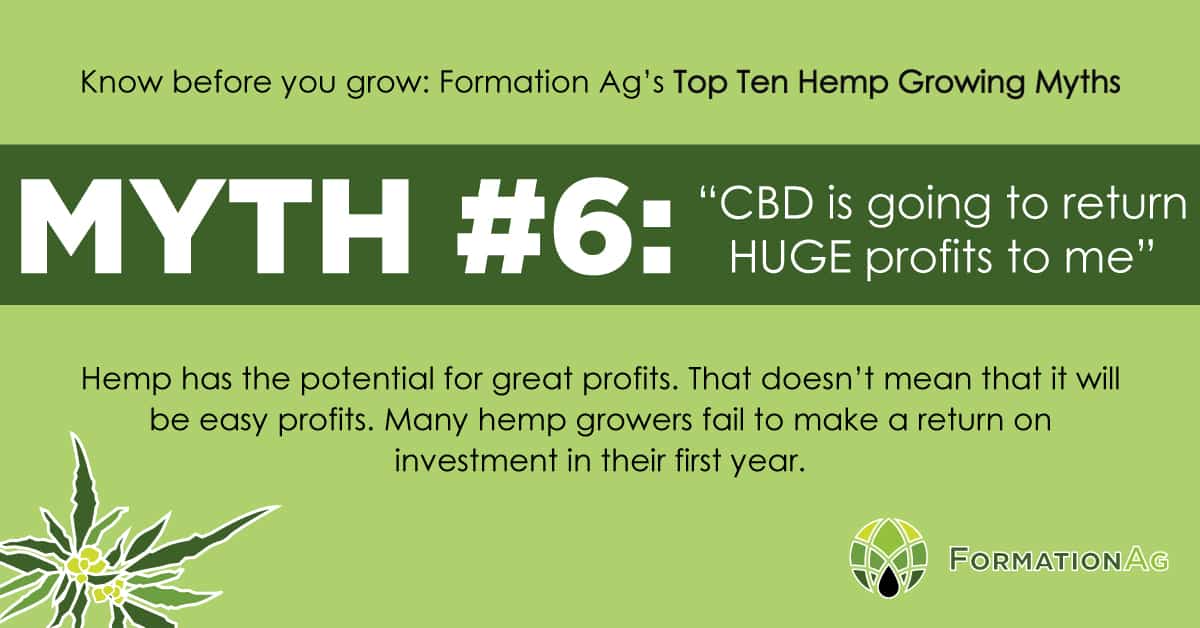 Hemp has the potential for great profits. That doesn't mean that it will be easy profits. Many hemp growers fail to make a return on investment in their first year. 
Hemp is tricky in Year #1 because hemp is different than many other crops and requires different farming procedures. The learning curve may include different harvesting techniques, the use of drying facilities or equipment, and separation equipment.
Successful farms start with a small field in their first year. Field sizes vary depending on a farmer's experience, but 2 to 40 acres is a good starting point prior to scaling up to larger productions. Starting small gives growers the opportunity to learn about the plant before investing more, and risking more. Formation Ag recommends that you not invest more acreage in hemp in year 1 than you can afford to lose. Don't bet the farm! Use Year 1 to learn, refine your plan, and prove up your concept before "going big".  Dealing with more mass than expected during harvest, large space requirements for drying, difficulty with the drying process, and problems with storage are all better dealt with if you have managed your risk.