Formation AG has partnered with GCS grain cleaning solutions to provide high quality seed cleaning and separation equipment to the Ag community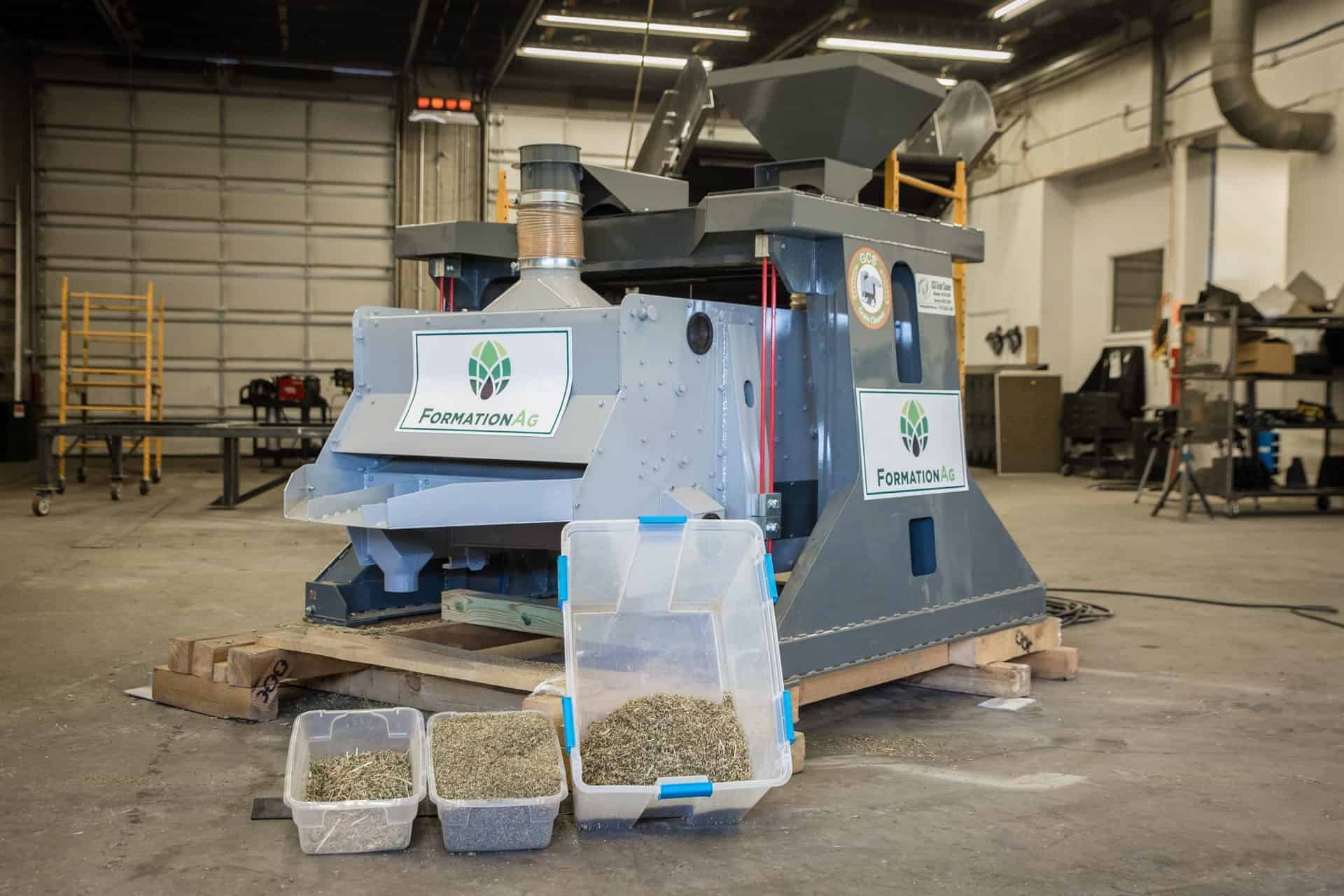 MONTE VISTA, CO — Today, Formation Ag Inc, in partnership with Grain Cleaning Solutions (GCS) announce the release of specially modified machinery for hemp grain cleaning, seed separation, sorting, and scalping.
GCS is a well-respected company with a line of quality, time-proven machinery designed and built for post-harvest processing. Together with Formation Ag's expertise and leadership in the industrial Hemp market, these machines have been modified and updated to handle Hemp's specific properties.
"We want farmers to succeed. Together, Formation Ag and GCS have been expanding the technological offerings to the industrial hemp market and improving producer's throughout and product quality. We are focused on making hemp a financially stable, viable rotation crop for farms throughout the world through machinery innovation. Our technologies help farms diversify their crop rotation and improve their overall business performance." Says Corbett Hefner, VP of Sales, Research, and Development.
Formation Ag's plant layout designs, conveyance systems, and deep knowledge of hemp processing practices, a complete system based on GCS machinery and Formation Ag proprietary knowledge allow a farmer to fully process, clean, and sort their product and eliminate expensive intermediate handling.
About Formation Ag:
Formation Ag, Inc is the world's leading designer, manufacturer and seller of industrial hemp equipment. With a full line of harvesters, processors, collection technologies, conveyance, cleaners, and fiber decorticators, Formation Ag designs, sells, and services every aspect for the industrial hemp market.
About GCS:
Since its inception, Grain Cleaning, LLC has been driven to offer best grain cleaning technologies in the industry to farmers worldwide. Introducing affordable, efficient technology was the focal point of the company from the very beginning. Grain Cleaning, LLC's equipment includes grain cleaners, scalpers, color sorting equipment, and more.