"Newly Released Hemp Decorticator Model Has Significant Improvements and Quick Lead Time"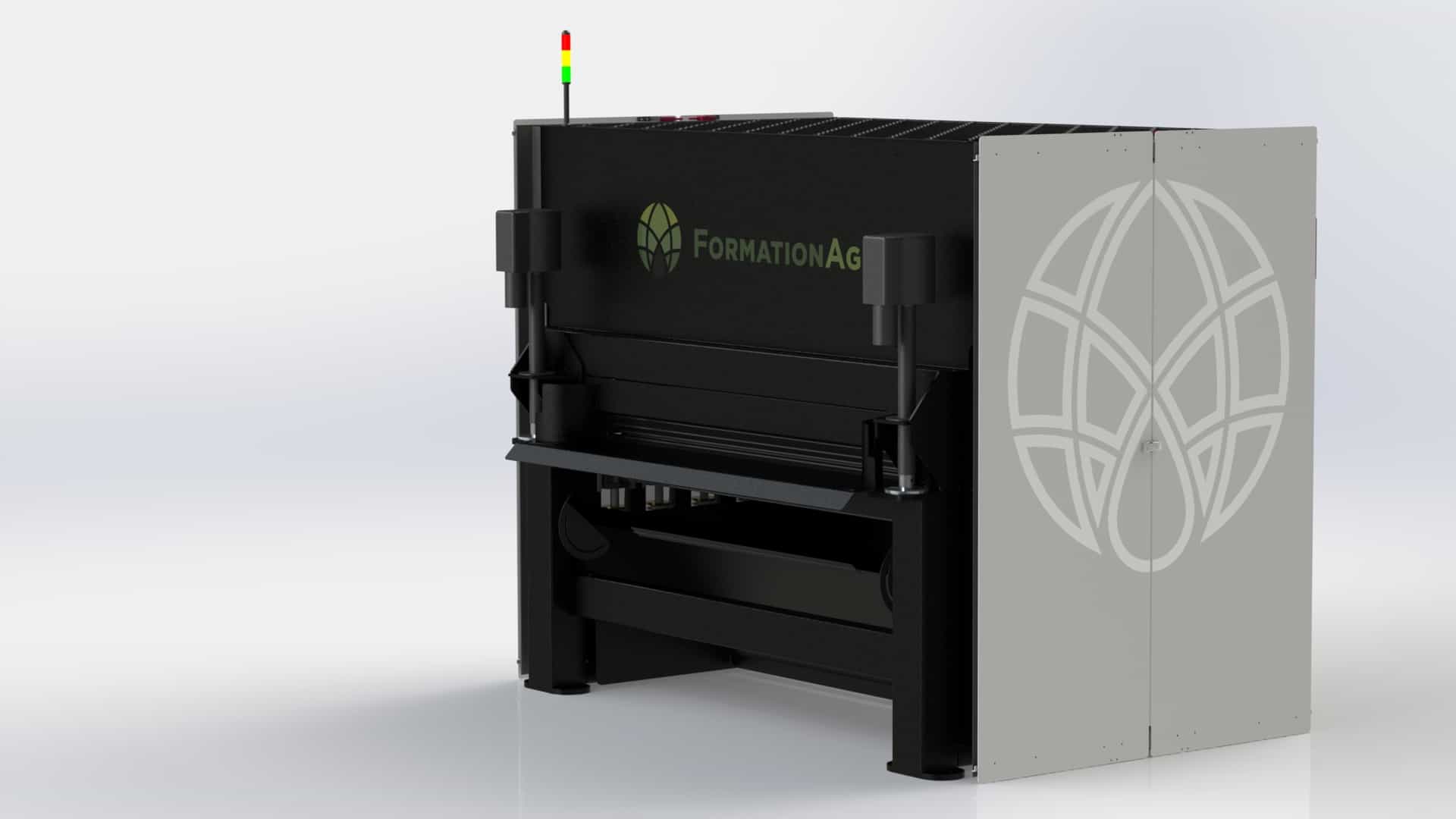 MONTE VISTA, CO — Today, Formation Ag Inc announced the release of its 2020 model Fiber Track Hemp Decorticator with accelerated lead times for delivery.
The FiberTrack 660, an industry-leading design, features numerous updates for 2020. These innovations include improved drive mechanisms, better controls, increased performance, improved safety features, and better aesthetics.
Formation Ag is currently offering a faster lead time for the FiberTrack 660. Production of the unit, from the time of order until the unit is ready for delivery, is currently four to five weeks.
The FiberTrack 660 Hemp Decorticator is capable of up to 1 ton per hour in the stock configuration with in-feed conveyance. An increased capacity is possible by taking advantage of the machine's modularity. Additional machines running in parallel allow for an affordable way to increase facility throughput. This lets customers easily match the capacity of any large machine, at a significantly lower cost-per-ton-hour investment.
"We're excited about the 2020 FiberTrack" said Corbett Hefner, VP of Sales, Research, and Development. "There is nothing on the market today that performs as well as the 660, at the price we can offer it, in the first-milled industrial hemp fiber market."
Additionally, the new design allows for added auxiliary systems. This includes automatic in-feed options, out-feed systems, secondary processing and cleaning, and dust collection. The layout of the FiberTrack 660 system is designed to be customized for each application. These affordable customized machinery systems help customers reach their individual goals. The additional auxiliary systems also allow businesses to meet demands as they develop, and grow with the fast-changing hemp industry.
"We are focused on making hemp a financially stable, viable rotation crop for farms throughout the world through machinery innovation." Says Hefner.
About Formation Ag: Formation Ag, Inc is the world's leading manufacturer and seller of industrial hemp equipment. With a full line of harvesters, processors, collection technologies, conveyance, cleaners, and fiber decorticators, Formation Ag designs, sells, and services every aspect of the industrial hemp market.
For more information about Formation Ag, industrial hemp, and relevant machinery including the FiberTrack 660, visit www.formation-ag.com, or call 719-849-6633.