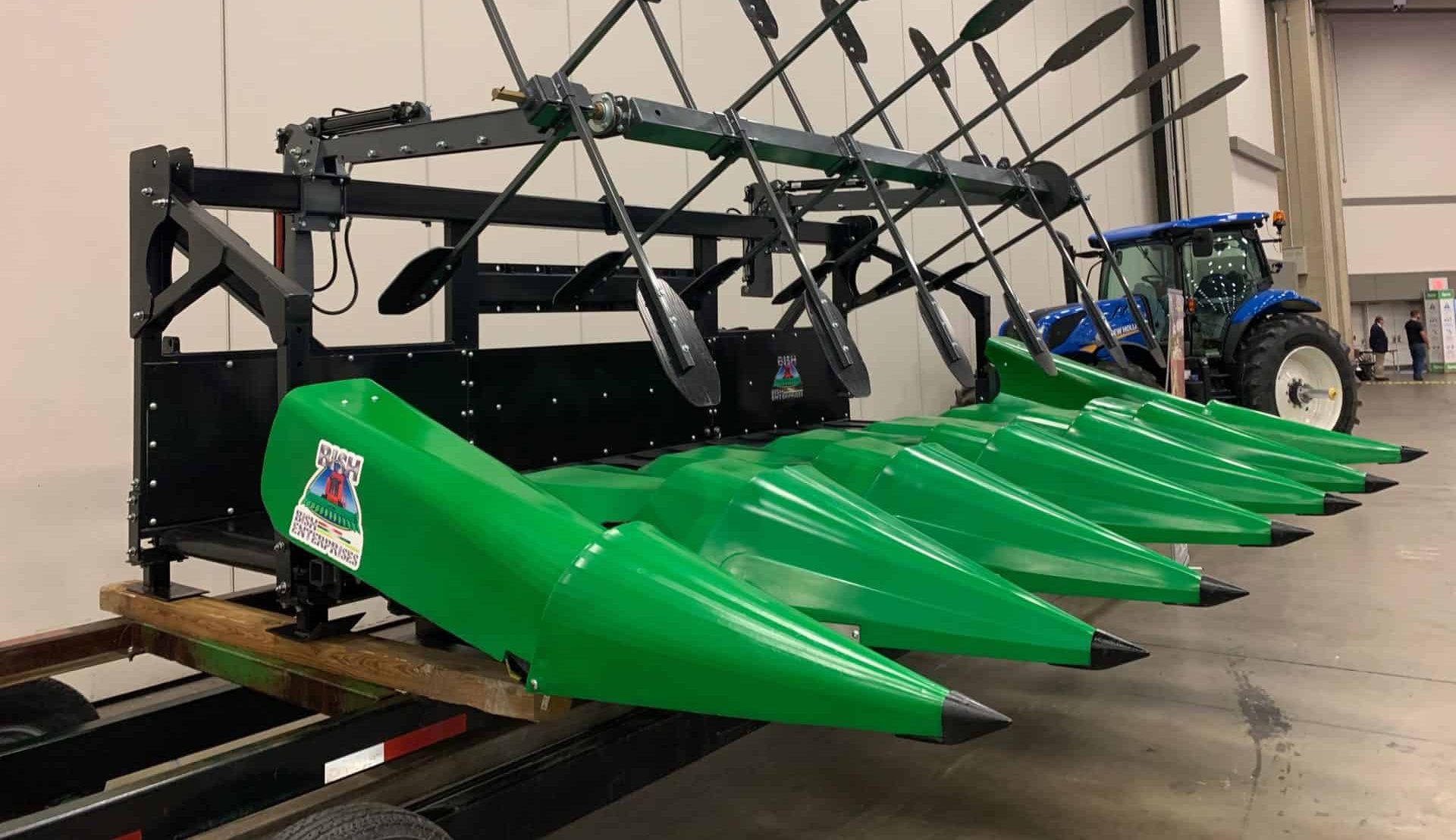 Formation Ag and Bish Enterprises: New Jointly Designed Super CleanCut Hemp Harvester
MONTE VISTA, CO and GILTNER, NE — Today, Formation Ag Inc, in partnership with Bish Enterprises, announced the release of the Super CleanCut Hemp Harvester.
"Together, Bish and Formation Ag are focused on making hemp a financially stable, viable rotation crop for farms throughout the world through machinery innovation. We want farmers to succeed. Our technologies help farms diversify their crop rotation and improve their overall business performance." Says Corbett Hefner, VP of Sales, Research, and Development.
The new Super CleanCut is designed with a proprietary cutting mechanism. It effectively reduces or eliminates wrapping issues commonly found in traditional harvesting headers. Another key feature enables mechanical harvesting of larger-stalk hemp plants, while reducing intake of the stalk by up to 20%.
Equipped with poly snouts for lifting the lower branches of plants and an easy-change sickle assembly, the SuperCleanCut maintains the harvest yields of mechanical harvesting of the whole plant.
The modular design of the cutter section allows the Super CleanCut to handle row spacings from 20″ to 60″, or even wider. It is available in one row models, and up to 6 row configurations. SuperCleanCuts can be driven by power units with a horse power greater than 50 HP. This completely scalable design allows the Super CleanCut to be used on smaller grows, or larger industrial-sized operations, and can be set up for wide or narrow row spacing.
Equipped with an aluminum offload boom, the Super CleanCut stacks the harvest into a wagon or truck for transport to storage or processing. The Super CleanCut is also configurable into a windrow swather for field drying.
Based on the highly successful Formation Ag CleanCut and Bish Super Crop harvesters, this combined technology leverages the very best of the two most respected names in purpose-built hemp harvesting machinery.
"With the SuperCleanCut, I believe we have a great product that will address the needs of many producers for 2020, and we at Bish Enterprises are especially excited that we were able to develop this header in partnership with Formation Ag." Says Andrew Bish, COO of Bish Enterprises
For more information about Formation Ag, industrial hemp, and relevant machinery including the Super CleanCut visit www.formation-ag.com, or call 719-849-6633.
About Formation Ag:
Formation Ag, Inc is the world's leading manufacturer and seller of industrial hemp equipment. With a full line of harvesters, processors, collection technologies, conveyance, cleaners, and fiber decorticators, Formation Ag designs, sells, and services every aspect of the industrial hemp market.
About Bish Enterprises:
Bish Enterprises has been providing innovative products for 40 years, serving the farmers and dealers that harvest the crops that help feed America. Bish is famous worldwide for their Header Adapters, all of which are designed and fabricated in Giltner, Nebraska. Hemp Harvest Works is Bish Enterprises' Hemp subsidiary with a tight focus on developing machinery specific to the hemp industry.